I love
all
orange things, but I have a special love for orange vinyl and plastics.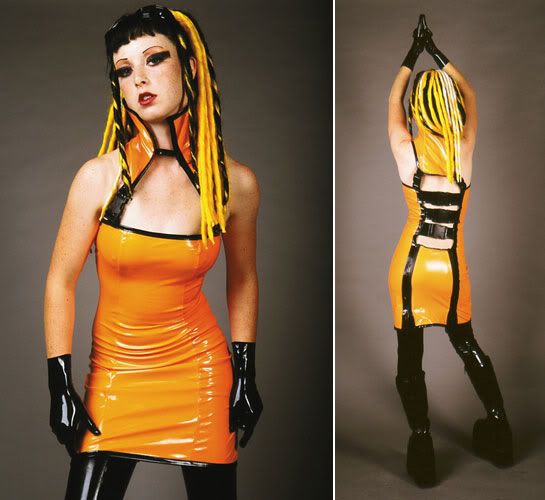 Both the girl and the outfit are from
Artifice Clothing
. God bless Emily for making things out of
BRIGHTLY COLORED
PVC -- what an idea! -- and not succumbing to the endless black black black that plagues the world of plastic clothes.
♥